The Digestive Health Experts
Now offering GIThrive, the all-in-one digestive health program for employers and health plans
70M Americans suffer from a chronic digestive condition.
That's twice as many as diabetes.
Revolutionizing Digital Health, Gut First
Since 2016, Vivante Health has been revolutionizing digestive health and wellness, one person at a time. Our category-defining digital health solutions provide personalized, comprehensive care for people with digestive conditions. Our all-in-one digestive health program GIThrive® combines clinically-backed interactive tech, targeted nutrition, and 24/7 personal support to improve digestive disease outcomes, and reduce the cost of care.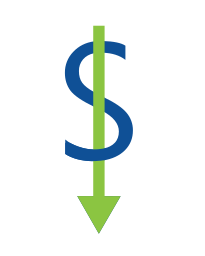 We reduce healthcare costs for employers
You probably recognize the high cost of chronic diseases and conditions like diabetes and musculoskeletal problems, but do you know that digestive diseases are costing even more? Many digestive conditions and symptoms are hidden behind various diagnostic codes, and off-label prescriptions, so they can be difficult to track down.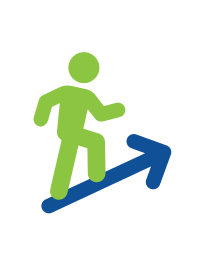 We increase employee productivity and reduce absenteeism
Beyond the direct financial impact, unmanaged digestive conditions can lead to several indirect costs from absenteeism and presenteeism. Through 24/7 personalized healthcare, our GIThrive program helps members manage and reduce their symptoms, and prevent flare-ups—meaning your employees with gut issues can get back to work with fewer interruptions.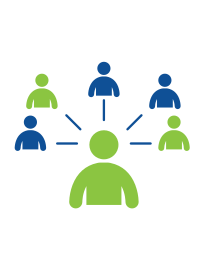 We increase employee engagement
We help you empower your employees. Social stigma from digestive condition can cause deteriorated mental health and social withdrawal. We see that when our members gain control of their condition, they also gain back their confidence, and their general outlook improves.
It's not just hard to function when you're experiencing painful and often-embarrassing digestive symptoms. Research shows strong links between the gut and our immune response, metabolic conditions like diabetes, and our mental health. With GIThrive, our members are able to reduce the impact that disease has on their life:
Better overall health
Increased quality of life
Increased energy and ability to focus at work
Personalized care and someone to call 24/7
Behavioral therapy for better habits and medication adherence
Megan changed my life. She's so amazing and I'm just very grateful to have enrolled.
—Lizette A.,
GIThrive Member
Find out How Vivante Health and GIThrive Can Help Your Organization and Make a Difference in the Lives of Your Members
Some of our Clients, Partners and Investors