Vivante Expands Digital Digestive Health Platform to Further Personalize Care
Enhanced technology optimizes triage, with direct physician access to improve outcomes and reduce costs
70M Americans suffer from a chronic digestive condition.
That's twice as many as diabetes.
Revolutionizing Digital Health, Gut First
GIThrive provides complete care for everyone feeling the burden and stress from digestive health issues. Our comprehensive virtual GI care delivers the right care at the right time by pairing data-driven technology with a coordinated team of experienced physicians, registered dietitians and health coaches. Members receive customized, AI-driven care plans guided by an expert team of coordinated care providers available nationwide. Physicians can diagnose, prescribe, and order tests as needed to ensure the most comprehensive care for our members.
Our clinically proven interventions, educational content and self-guided behavioral health modules provide personalized, on-demand care for members suffering from all GI related symptoms.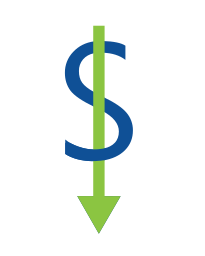 We reduce healthcare costs for employers
You probably recognize the high cost of chronic diseases and conditions like diabetes and musculoskeletal problems, but do you know that digestive diseases are costing even more? Many digestive conditions and symptoms are hidden behind various diagnostic codes, and off-label prescriptions, so they can be difficult to track down.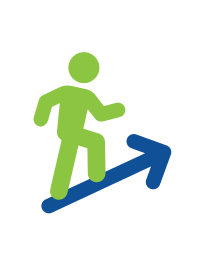 We increase employee productivity and reduce absenteeism
Beyond the direct financial impact, unmanaged digestive conditions can lead to several indirect costs from absenteeism and presenteeism. Through 24/7 personalized healthcare, our GIThrive program helps members manage and reduce their symptoms, and prevent flare-ups—meaning your employees with gut issues can get back to work with fewer interruptions.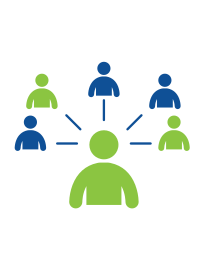 We increase employee engagement
We help you empower your employees. Social stigma from digestive condition can cause deteriorated mental health and social withdrawal. We see that when our members gain control of their condition, they also gain back their confidence, and their general outlook improves.
"Before GIThrive, the pain in my stomach was so bad I went to the doctor thinking it was a hernia, now it's totally gone."

-GIThrive member
It's not just hard to function when you're experiencing painful and often-embarrassing digestive symptoms. Research shows strong links between the gut and our immune response, metabolic conditions like diabetes, and our mental health. With GIThrive, our members are able to reduce the impact that disease has on their life.
91% improve their GI symptoms
89% identify trigger foods
92% have improved quality of life
Megan changed my life. She's so amazing and I'm just very grateful to have enrolled.
—Lizette A.,
GIThrive Member
Find out How Vivante Health and GIThrive Can Help Your Organization and Make a Difference in the Lives of Your Members
Some of our Clients, Partners and Investors